Newsletter-Term 1-Week 4-Friday 25th February 2022
Principal's News...
Dear Parents and Families,
Year 6 Leadership Induction Mass
On Monday, 21st February, we were able to celebrate the induction of our Year 6 Leaders for 2022 (Please see our Facebook page for a short video). Fr Peter, students, parents and teachers celebrated Mass together during which Fr. Peter emphasised the importance of friendship, belonging and how we treat one another. After the Mass, Year 6 students were presented with their leadership certificates and Captains' badges. Congratulations again to our School and Sports House captains.
For our Year 6 leaders, we hope that you are inspired to carry out actions that support our Catholic faith and positive school culture. All the staff at St. Francis Xavier are looking forward to walking alongside you in your last year of primary school and supporting you to grow and achieve your goals for 2022.
Online (e)Safety
This Friday at St. Francis Xavier, the Year 5 and 6 students will be participating in a Digital Thumbprint workshop. These workshops teach young people to be safe, responsible, and positive online through curriculum-aligned workshops that are fun and interactive.
Young people need multiple exposures to cyber safety messages and early education prior to onset of targeted behaviour.
Technology and online trends move at a rapid pace and it can be hard for busy parents to keep up. The site, eSafety Parents, provides tips and advice on online safety for parents and carers that are designed so they can learn about the digital environment and how to help their children navigate the online world confidently and safely.
Lent
Lent begins with Ash Wednesday on Wednesday, 2nd March. With a simple cross on the forehead, we are recognising that we are far from perfect, but that God loves us because of this. Lent is a time of increased prayer, almsgiving, self-denial and deep contemplation about the mystery of God's mercy. Let us prepare well for the celebration of the Resurrection of Christ at Easter. How will you grow closer to God this Lent?
I'll leave you with a Lenten prayer:
Almighty and ever living God,
you invite us deeper into your world, your people, your Lent.
May this time be one of outward focus;
seeking you in those we often ignore.
Help us live a Lent focused on freedom, generosity, and encounter.
Give us hearts hungry to serve you
and those who need what we have to give
Sincerely,
Kristie Coster
Acting Principal
School Calendar
Term 1
| | | |
| --- | --- | --- |
| Week 5 | Tuesday, 1st March | Shrove Tuesday (Pancake Day) |
| | | Incitare-Selected Year 6 Students |
| | | Parent Forum Meeting - 5:30pm to 6:30pm |
| | Wednesday, 2nd March | Ash Wednesday |
| Week 6 | Tuesday, 8th March | Diocesan Summer Sports - Touch Trials |
| | Friday, 11th March | Diocesan Winter Sports Trials - Grafton/South Grafton |
| Week 7 | Thursday, 17th March | Stage 1 Mass - 2:25pm |
| Week 8 | Thursday, 24th March | Stage 2 Mass - 2:25pm |
| Week 9 | Thursday, 31st March | Stage 3 Mass - 2:25pm |
| Week 10 | Wednesday, 6th April | Easter Liturgy - 2:30pm |
| | Thursday, 7th April | Last Day of Term 1 |
| | Friday, 8th April | PUPIL FREE DAY-(Staff Development Day) |
Assistant Principal Mission News...
Shrove Tuesday
Tuesday, 1st March is Shrove Tuesday and we will be marking this special day by providing pancakes to all of the students. A big thank you to Mrs Moran and her parent helpers for organising and cooking 400 pancakes for everyone to enjoy. Please let your child's class teacher know if there are any dietary requirements in regards to the pancakes.
Shrove Tuesday comes from an old English word meaning "to confess," since it was customary to go to confession before the beginning of Lent. It was also customary to use up meats, fats, and dairy products before entering the Lenten period of fasting.
Pancakes are a central feature of many Shrove Tuesday celebrations—so much so that the day is known as Pancake Day or Pancake Tuesday in many Commonwealth countries. Pancakes were an easy and quick way to use up dairy goods before the beginning of Lent (from back in the days when all animal products were forfeited during Lent). Somewhere along the line, someone attached special significance to the ingredients: eggs represent creation; flour, human work; salt, wholesomeness; and milk for purity.
Ash Wednesday
To celebrate the beginning of the season of Lent on Wednesday, the school will be holding special Ash Wednesday Liturgies for each Stage group. The three liturgies are all to be held at the same time and our senior students will assist with the readings. To remain COVID safe, classroom teachers will distribute the ashes to the students using a disposable cotton ball.
Matthew Ritchie
Assistant Principal Mission
Parish Mass Times
| | |
| --- | --- |
| SFX Ballina Parish | Lennox Head Parish |
| 6pm Saturday Vigil Mass | 5pm Saturday Vigil Mass |
| 9am Sunday | 7:30pm Sunday |
| 11:30am Sunday | |
Parish Information
Revised NSW Government Restrictions for Places of Worship
Hand sanitiser is provided at entrances to our Churches
Masks are not mandatory, personal choice can be made if you prefer to wear a mask
Receival of Holy Communion in the hand only
Singing is allowed
Social distancing may be maintained if practical
Density limits are not mandatory
If unwell please stay home until you feel well again
Learning & Teaching News...
KINDERGARTEN
In play-based learning our students have been engaging in dramatic play and storytelling. This week in dramatic play the team have set up camping and a doctors surgery. The students have loved setting up the camping tents, chairs and having mugs of tea! Whilst the doctors surgery has been run off its feet with sick babies, animals and even teachers! This week Kindergarten read Mem Fox's book, 'Where is the Green Sheep?' During play they have been dressing up and retelling the story, building their oral language skills.
YEAR ONE
In Year One, in Mathematics, the students have been focussing on Addition and Subtraction using a range of one and two-digit numbers whilst playing games.
They have been getting to know all about each other and their gifts and talents. On Valentines Day they shared some things about themselves with their classmates and teachers.
YEAR TWO
In Year Two the students have been 'hunting and harvesting' for their spelling focus whilst reading rich literature. Not only does this make Spelling fun it also links reading and writing in context.
YEAR THREE
In Religion our Year 3 students have been learning about and retelling the 'Parable of the Talents'. They have used google slides to recreate the setting and the characters. They were highly engaged and excited to retell the parable using this technology.
YEAR FOUR
In English, in Year 4, the students have been examining other authors' writing and determining what engages the reader. Identifying the language features and techniques used for each piece of writing enables the students to identify the success criteria. These 4 examples were ordered by the students from least successful to most successful. This process is the foundation for a "BUMP IT UP WALL'. Bump it up walls are a visual display, that helps learners know how to improve, or 'bump up' to the next level of achievement in their writing. The display includes examples of writing at each level.
YEAR FIVE
In Year 5, in Religion, the students have been learning about the Liturgical calendar. To represent their knowledge and understanding they are working in groups to present a google slide show to their peers. The students have been very engaged in representing their learning using technology.
YEAR SIX
In Year 6, in Mathematics, the students have been learning about addition and subtraction. They have been engaging in rich tasks when problem solving. Having quality learning discussions, justifying how they arrived at their answers.
Lisa Conte
Leader of Pedagogy
Learning and Teaching Gallery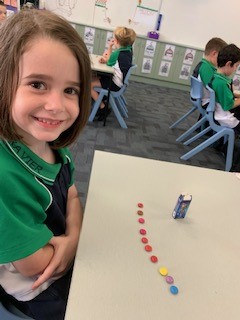 Prev
Showing images
1 - 8
of 13
Next
Sports News...
Diocesan Swimming Carnival Murwillumbah
On Wednesday of this week St Francis Xavier had 5 swimmers compete at the annual Diocesan Swimming Carnival in Murwillumbah. Congratulations to the following students who were selected to travel down to the Sydney International Aquatic Centre to swim in the Polding Swimming Trials: Mya Poptie
Diocesan AFL Trials
Last Friday three students from Year 5 (Lachlan & Kai Colegate & Callan Ross) participated in the Diocesan AFL Trials. Thirty-five boys from across the Diocese converged on Grafton to try to gain selection in the Diocesan AFL Team. Unfortunately the boys were not selected however, enjoyed the experience and had the opportunity to meet students from other schools. Great effort boys!!
Paddy Wilde
Sports Coordinator
Canteen News...
We Need Volunteers for our School Canteen
Tammy is looking for volunteers for the canteen. If you are able to spare a couple of hours, between 9am and 11:30, once a month please contact the school office on 66863370 or contact Tammy in the Canteen and just let her know what day suits you. Please note that to volunteer in the canteen, you will need to be double vaccinated and upon signing into the school, the office staff will need to sight your COVID vaccination certificate.
Canteen Roster - Week 5
Monday, 28th February to Friday, 4th March
| | |
| --- | --- |
| Monday, 28th February | HELP NEEDED |
| Tuesday, 1st March | Hayley Piercy, HELP NEEDED |
| Wednesday, 2nd March | Aimee Mattinson, HELP NEEDED |
| Thursday, 3rd March | Christiana Whitty, HELP NEEDED |
| Friday, 4th March | Kristie Pettit, HELP NEEDED |
Canteen Specials - Term 1
Week 5

Wednesday, 2nd March

Pizza Day-$3.00

Week 6

Wednesday, 9th March

Pasta Day-$5.00

Week 7

Wednesday, 16th March

Chicken Sub/Wrap Day-$4.90

Week 8

Wednesday, 23rd March

Pie & Sausage Roll Day

Pie & Sausage Rolls-$4.70

Party Pies & Party Sausage Rolls-$1.60

Week 9

Wednesday, 30th March

BLT Day-$4.90

Week 10

Wednesday, 6th April

Sausage Sizzle Day-$4.00
Please note, the paper version of our specials will no longer be sent home with students, this will commence from Week 6. The Weekly Specials and Price List went home in Week 3 this term for your reference. Our preferred method of ordering and payment is through our Qkr App, however cash is still accepted. Orders need to be placed by 8:30am.
________________________________________________________
LENT SPECIAL
Wednesday, 2nd March to Wednesday 6th April
Crumbed Fish Burger-$4.90 each
__________________________________________________________
Sushi Special Day-Term 1
$3.90 each Chicken, Tuna, Avocado or Vegetarian Sauce 20c each
| | |
| --- | --- |
| Week 5 | Tuesday, 1st March |
| Week 7 | Tuesday, 15th March |
| Week 9 | Tuesday, 29th March |
Student Awards...
Term 1 - Week 4
| | | | |
| --- | --- | --- | --- |
| Victoria Reddan | Isla Muldoon | Stella McOmish | Maxon Andrews |
| Henry Hall | Mica Pham | Ruby Siviour | Nathan Hoang |
| Grace Fear | Makaira Pignat | Jacob Fear | Tanika Wager |
| Van Hogden | Edie McKay | Fletcher Bernardes Skelton | Molly Gerada |
| Lincoln Lockwood | Xavier Andrews | Remi Nathan-Costigan | Max Jarzynski |
| Adelaide Boronski | Alana McCarthy | Charlotte Doyle | Cody Prowse |
| Ellen Freeman | Sienna Judge | Emma Patterson | Holly Tyrrell |
| Noah Johnson | Aliyah Gerada | | |
Happy Birthday...
25th February to 3rd March 2022
Wishing all our students a fabulous birthday!
| | |
| --- | --- |
| Alexandra Dogan | Lillian Bruncke |
| Lennox Molyneux | Noah O'Loughlin |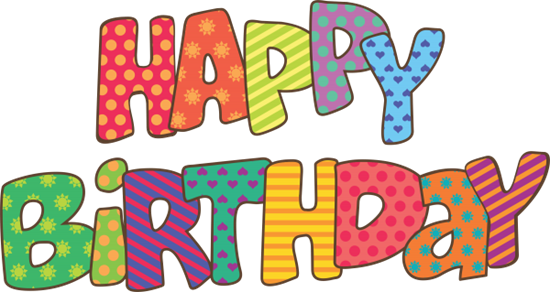 School Fee News...
School Fees Term 1 2022
School Fees for Term 1 are now available via the Compass App. Please note all the information regarding fees for the 2022 school year were sent as an attachment on the Compass App and are also available as an attachment in the Newsletter (see below). Statements will be sent on the Compass App monthly. Any questions, please phone the school office on 66863370. Direct deposits are not a payment option to pay school fees. Please click on the link below to view the School Fee Letter for 2022.