Newsletter-Term 2-Week 4-Friday 19th May 2023
Principal's News...
Dear Parents
Reconciliation
Our Reconciliation candidates have been preparing for the reception of the blessed sacrament over the last few weeks. These boys and girls will engage in their First Reconciliation in our parish church at 5pm this Tuesday. I congratulate our candidates and ask you to keep them in your prayers as they continue on their faith journey through receiving this sacrament.
School Fees
The successful operation of our school is reliant on our parents' commitment to honouring school fee payments as described in each enrolment contract. Your commitment to providing your children with a Catholic education is a wonderful gift they will greatly value throughout their lives. With 1 in 5 Australian students attending a Catholic school, the incredible infrastructure of our system drastically relieves the cost to the Government in educating our children. Whilst this has been recognised and we do (and justifiably should) receive support from the Federal Government, it is not sufficient to maintain our education system. For this very reason, all non-government schools need to charge fees. Conscious of the financial burdens that our families face on a daily basis, we only charge fees to meet our budget requirements to maintain and further develop our quality learning environments. Whilst we understand extreme individual circumstances might require a confidential conversation to arrange adjusted fee payment options, we rely on all parents to honour their commitment to support our school through fee payments. It is crucial that parents stick to the payment schedule they have agreed upon as we budget for continual payments for resources and services throughout the year and need to ensure our accounts are adequately equipped for this. If you have an outstanding account, please arrange for its payment as soon as possible.
Parent Forum meeting
We will hold our first Parent Forum Meeting for 2023 on Tuesday night 13th June at 5:30-6:30pm in the school library. As a non-fundraising group, the forum provides opportunity for parents and staff to work together to establish, and work on, goals to improve the quality of our school. Through a formal meeting structure, we will discuss current directions of the school in terms of faith formation, learning and teaching objectives, student support, community engagement and school management. I welcome all parents to attend and assure you that no-one will be pressured into any roles or jobs.
Appointment
Over the last few years, we have seen an increase in the number of children in our school for whom English is an Additional Language or Dialect (EAL/D). Last year our whole staff was up-skilled in supporting our EAL/D children in our everyday class routines and learning experiences, and as recently as earlier this month, four of our staff engaged in a full day training session on this. With an increasing demand in this area, we have elected to dedicate a specific role to supporting our EAL/D children and I am pleased to announce that Mrs Danielle Bagraith has been appointed to this position. Danielle will be working three days a week for the remainder of the year to specifically assist our children who are learning English as an additional language. We are blessed to have such a rich blend of cultural backgrounds in our school community and we are dedicated to supporting all children with their respective needs.
Welcome
This term we welcome Southern Cross University student and volunteer visitor, Ms Chikako Onchi to our school. Chikako sensei works primarily in our Japanese and Year 2 classes. We are blessed to have this opportunity to converse with a native Japanese speaker and even our Kinders have risen to the occasion, successfully introducing themselves in Japanese. I thank Chikako sensei for her support for our learning and encourage you to make her feel very welcome in our community.
Peace in Christ
Dan Gubby
Principal
School Calendar-Term 2...
| | | |
| --- | --- | --- |
| Week 5 | Tuesday, 23rd May | Diocesan Cross Country-Grafton |
| | | Sacrament of Reconciliation-5pm to 6pm |
| | Wednesday, 24th May | School Photo Orders Due to the School Office |
| | Thursday, 25th May | School Photo Day |
| Week 6 | Friday, 2nd June | XCC Visit-Year 4 |
| | | Assembly-2:30pm- Year 2 Prayer |
| Week 8 | Monday, 12th June | Public Holiday-Kings Birthday |
| | Tuesday, 13th June | Parent Forum Meeting-5:30pm to 6:30pm |
| | Friday, 16th June | Assembly-2:30pm- Kinder Prayer |
| Week 9 | Friday, 23rd June | K-2 Public Speaking Finals (9:15 am to 9:45 am) |
| | | 3-6 Public Speaking Finals (9:45 am to 11 am) |
| Week 10 | Friday, 30th June | Pupil Free Day-Staff Development |
Pupil Free Day Term 2
Friday, 30th June 2023
Assistant Principal Mission...
Student Representative Council (SRC)
We congratulate the following students who are our SRC representatives for 2023
Aria Llewellyn and Mason Horden - Year 2

Bodhi Haughton and Darcy McDermott - Year 3

Cassie Llewellyn and Lincoln Lockwood- Year 4

Isabel Hudson and Cooper Freys - Year 5

Emma Patterson and Louis Rosenbaum - Year 6

Charlotte Doyle and Callan Ross - School Captains

Ava Morley and Lachlan Colegate - School Vice Captains
Light of Jesus Awards
Congratulations to the students who were awarded a Light of Jesus ticket last fortnight.
Congratulations to the following students on receiving 10 light of Jesus Tickets. They now receive a certificate and blue arm band.
Mason Bompane - Year 2

Tate Creighton - Year 2

Anders Fletcher - Year 2

Mabel Hudson - Year 2

Koah Matheson - Year 2

Benji Simpson - Year 2

Jaxten Swansborough - Year 2

Know Thomas - Year 2
Sacrament of Reconciliation
We congratulate the following students who will complete the Sacrament of Reconciliation next Tuesday, 23rd May at 5pm in the Church.
Jessica Aslin, Isabella Briggs, Luke Dogan, Molly Gerada, Frankie George, Vance Gisen, Amity Hodges, Ryan Kealy, Hugo Leturgie, Cassie Llewellyn, Lincoln Lockwood, Luke Maguire, London McGregor, Flynn McKay, Lilla Morley, Angus Schirmer, Amy Sharpe, Alexander Twiname
Tell Them From Me Survey
We thank the parents, staff and students for taking the time to complete the Tell Them From Me survey last week. Your feedback is vital in supporting us with our learning and wellbeing goals here at school. We will receive the feedback in the coming weeks and will share with you the outcomes of the survey in the coming weeks.
Kasey Miles
Assistant Principal Mission
Parish News...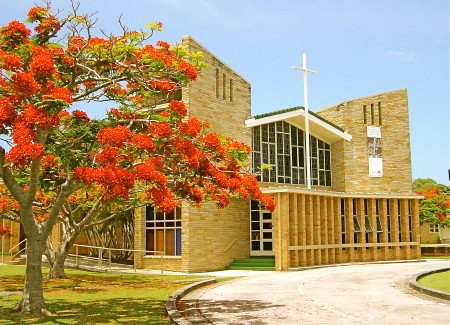 St Francis Xavier Catholic Parish of Ballina
St Francis Xavier Church-47 Cherry Street, Ballina

Holy Family Church-94 Ballina Street, Lennox Head
Parish Mass Times
St Francis Xavier Church Ballina
Saturday Vigil Mass-5:30pm
Sunday Mass-9am & 11am
Weekday Masses-12 Noon (Tuesday to Friday)
Holy Family Church Lennox Head
Sunday Mass-7:30am
Learning & Teaching News...
TERM 2 PUBLIC SPEAKING 2023
Public speaking will take place in the classrooms this Term. The finals will be held in classrooms during weeks 7-8. The whole school finals will be conducted in the Hall in week 9 on Friday, 23rd June, 2023. Two people from each Stage will go onto the Diocesan finals to be held at Tweed Heads early in Term 3.
Time-line for Public Speaking Term 2 2023:
Weeks 3 - 7:

students prepare and rehearse speeches at home

Week 5 - 6:

students can rehearse their speeches in the Hall at lunchtime on Thursdays and Fridays and receive feedback and support.

Weeks 7 - 8:

students present their speeches at a class level. 3 students from each year level (Eg 3 students from Year 3 overall, not per class) will progress to the whole school finals.

Week 9:

Whole School Finals in the Hall. K - 2 from 9.15 am - 9.45 am; Years 3 - 6 from 9.45 - 11 am. Winners will be announced for each Stage Level, not year level:

Early Stage 1 (Kindergarten) = 2 winners

Stage 1 (Years 1 & 2) = 2 winners per Stage (not Year Level)

Stage 2 (Years 3 & 4) = 2 winners per Stage (not Year Level)

Stage 3 (Years 5 & 6) = 2 winners per Stage (not Year Level)

These

2 Stage winners

will be selected to go to the next level at St Joseph's Primary School in Tweed Heads.

August Term 3 2023

(Date TBC) - 2023 Catholic Coastal Schools Combined Public Speaking Awards finals. Parents will need to transport their students to this event and one staff member from our school will meet them there. More details will be provided to those students and their families once the finalists have been determined.
All participants in the finals at St Francis Xavier will receive a commendation certificate. The 2 winners from each Stage will receive a winners certificate and progress to the next level of the Diocesan Public Speaking Competition.
The following criteria will be used for judging:
Category

Criteria

APPEARANCE:

Poise-confident, dynamic & smiling.

Please don't rock on your feet, bend knees, twist clothes, hold your head or body stiff, hands in pockets etc.

Dress- full school uniform worn

General Grooming – hair, shoes, socks etc neat and tidy.

PRESENTATION:

Relaxed and natural delivery

Eye Contact- holds attention through direct eye contact with all parts of the audience and the adjudicator.

Body Language-Uses natural gestures that help to engage the audience but don't over-dramatise.

Memorisation-Has memorised speech. NB Children who forget may

re-start but points will be deducted for mistakes. Children may use palm cards but points are deducted if speech is read straight from them.

Please note: Props are not allowed during the presentation.

VOICE:

Diction: voice is clear and fluent.

Expression: variation in volume, tone and expression is used to maintain interest and emphasise key points.

CONTENT:

Introduction: Begins with an appropriate introduction ( eg Begins with "Chairperson, Ladies and Gentlemen, boys and girls" OR with a thought provoking statement and then acknowledges the Chairperson and audience.

Please note, points are deducted if they include: "Today I am going to talk about…. "

Content : Central idea and details are informative and/or persuasive

(For older children a purpose or a line of thought is evident. Information about a topic can be made entertaining by cleverly intertwining a personal aspect)

Conclusion: Includes a clear conclusion that is linked to the central idea.

Concludes with "Chairperson" not "Thank you for listening"

TIMING:

Speech needs to be within the given time limit. Children can go to the ½ min mark, but they will be penalised if they go under or over.

Kindy: 1-1½ minutes

Stage 1: 1-1½ minutes

Stage 2: 2-2½ minutes

Stage 3: 3-3½ minutes
YEAR FOUR CAMP GOODENOUGH
Last week our Year Four students were blessed to go on camp to Camp Goodenough. They experienced an array of team building opportunities that required them to collaborate, negotiate and go out of their comfort zones when problem solving outdoor challenges. They had a wonderful time whilst learning new skills like archery, riding billy carts, team pursuits, crate stacking and swinging, quite high, in the giant swing. The students built beautiful friendships within their cabin and camp teams. A big thanks to Mrs Niland, Mrs Ons and Mrs Coster for their dedication and support to ensure our students had these wonderful outdoor experiences!
Year 4 Camp
K-1 PARENT INFORMATION SESSION
A big thanks to all of our parents who attended the K- 1 parent information session that focussed on Reading and Mathematics last week. All of the resources and handouts have been emailed to our K-1 parents. If you would like to book a one on one Reading or Maths session with Mrs Conte please email her lisa.conte@lism.catholic.edu.au
Lisa Conte
Leader of Pedagogy
Year 5 News...
New Learning Space for Year 5
We are very excited to have a new learning space for Year 5. This room has been converted from a storage room to a functioning learning space for Mrs Turner's small groups.
We are very grateful to Mr Kliese who spent many hours on his weekend building the desks and shelves to fully fit out this space.
Thanks to Mr Kliese for giving your time and using your amazing carpentry skills to create such a wonderful area.
Sports News...
NSW PSSA Boys Tennis Championships
Last week Gali Amit travelled all the way down to Albury to compete in the NSW PSSA Boys Tennis Championships from Monday, 8th May to Thursday, 11th May.
Gali is to be commended for the fantastic way that he played tennis, singles and doubles and the excellent sportsmanship he showed whilst playing his tennis as part of the Polding Team at the NSWPSSA Tennis Championships.
Gali was an instrumental member of the Polding Team winning eight out of eleven matches that he played in against the best junior players in NSW at the championships.
Gali's efforts helped the Polding team achieve the excellent result of 5th place overall out of 13 other regional teams that were participating at the PSSA Championships, Well done Gali on your excellent efforts whilst playing at the NSW PSSA Tennis Championships!
Japanese News...
Last week we had the pleasure of welcoming Chikako Sensei to our school. Chikako has recently completed some studies at Southern Cross university and is now spending some time volunteering at SFX. She also plans to do some travelling in Australia. The students have enjoyed having Chikako Sensei in their Japanese classes, and they have been practicing using their Japanese skills with her as well as asking her many questions about her life in Japan and how she is finding her visit to Ballina. If you see Chikako Sensei around the school, please make her feel welcome, perhaps with a big Konnichiwa!!
Gubby Sensi
My New Gallery
Canteen News...
We Need Volunteers for our School Canteen
Tammy & Kaylene are looking for volunteers for the canteen. If you are able to spare a couple of hours, between 9am and 11:30am, once a month please contact the school office on 66863370 or contact Tammy or Kaylene in the canteen and let them know what day suits you.
Canteen Roster-Term 2
Week 5
Monday, 22nd May - Friday, 26th May
Monday, 22nd May

HELP NEEDED

Tuesday, 23rd May

Hayley Piercy

, HELP NEEDED

Wednesday, 24th May

Ashleigh Oke,

HELP NEEDED

Thursday, 25th May

Barbara Jones,

HELP NEEDED

Friday, 26th May

Sue Keough, Tamara Ward
Canteen Roster-Term 2
Week 6
Monday, 29th May - Friday 2nd June
Monday, 29th May

Amanda Sullivan & Sue Sheaffe

Tuesday, 30th May

HELP NEEDED

Wednesday, 31st May

Amiee Mattinson,

HELP NEEDED

Thursday, 1st June

Barbara Jones,

Sophie Base

Friday, 2nd June

Dominika Dziedzicka, Sharyn & Glenn Black
Wednesday Specials-Term 2
Week 5

Wednesday, 24th May

Pizza Day

-$4.00

Week 6

Wednesday, 31st May

Pasta Day

-$5.00

Week 7

Wednesday, 7th June

Nachos Day

-

$5.50

Week 8

Wednesday, 14th June

Pie & Sausage Roll Day

Pies-$4.90, Party Pies-$1.70

Sausage Rolls-$4.90, Party Sausage Rolls-$1.70

Week 9

Wednesday, 21st June

Pulled Beef & Gravy Roll

-$5.50

Week 10

Wednesday, 28th June

Sausage Sizzle Day

-$4.00
Sushi Specials Term 2
$3.90 each Chicken, Tuna, Avocado or Vegetarian-Sauce 20c each.
| | |
| --- | --- |
| Week 5 | Tuesday, 23rd May |
| Week 7 | Tuesday, 6th June |
| Week 9 | Tuesday, 20th June |
Student Awards...
Congratulations to all of our students who received an award this week.
| | | |
| --- | --- | --- |
| Helen Joby | Cooper Base | Harley Thompson |
| Isla Bottom-Clayton | Lennox Farrell | Oscar McElroy |
| Soli Edwards | Polly Meany | Leo Marboeuf |
| Winnie Gordon | Madison Aslin | Elliot Rohn |
| Josie Davy | Lottie Lubrano | Isla Parker |
| Reef Molyneux | Ryan Kealy | London McGregor |
| Grace Fear | Lucas O'Brien | Gabriel Lyons |
| Xavier Ritchie | Harley Ainsworth-Puglisi | Sylvie Davis |
| Archie Scott | Egodi Ezeanata | Frankie Daenerys Valdellon |
| Honor Hodges | Charlie Clarson | |
Happy Birthday...
Wishing all our students a wonderful birthday!!
Friday, 19th May to Thursday, 1st June
| | |
| --- | --- |
| Colbie Chason | Edie McKay |
| Poppi Kirk | Lucy Mulder |
| Matilda Watt | Henry Hall |
| Maxon Andrews | Josie Davy |
| Oscar Donald | Marlee Atkinson |
| Owen Holbrook | Damien Hernage |
| Amity Pettingill | Kai Colegate |
| Lachlan Colegate | Maia Howie |
| Andrew Mullagh | Brandon Butcher |
| Elijah Pattison | |
Parent Information...
School Fees
Please note that Term 2 School Fees have been added to your account and can be viewed via the Compass App. Payments can be made via Bpay, Compass App or over the counter at the school office.
Newsletter
We publish our School Newsletter on a fortnightly basis. The newsletter will be published in Week Two, Four, Six, Eight and Ten of each Term. All important notices and events will be communicated via Compass on a regular basis. Our school Facebook page will be updated regulary with exciting events that have happened at school.
School Assembly
School Assemblies are on a fortnightly basis, in line with our Newsletter.
Student Absences
Parents are reminded that if your child/ren are absent from school you must follow the following steps:
All absences must be received in writing.
Student Partial Absences
Parents are reminded not to enter a partial attendance note for their child/ren. To be compliant with the attendance SOP, we need to ensure that child safety is maintained as far as possible. Parents are to come to the school office to drop/collect the student. This gives the parent the opportunity to provide the reason for the early departure/late arrival at that time.
Notification of Extended Leave
All notification of extended leave MUST be submitted prior to the leave commencing.
Travel outside of the school holiday period is counted as an absence for statistical purposes. If your child/ren are absent for 10 to 100 days, please ensure that you complete a Form A4 Notification Extended Leave Travel (available at the School Office or click on the link Extended Leave Form). An absence in this case will be recorded using the Code 'A' (Unjustified Leave).
In exceptional circumstances parents may complete a Form A1 Application for Extended Leave-Travel for consideration, explaining why an absence for extended leave is in the best educational interest of the student. The Principal may accept or decline this application.
Please note relevant travel documentation such as an e ticket or itinerary (in the case of non-flight bound travel within Australia only) must be attached to these applications.
Please note, a return text message notification will NOT be accepted for Extended Leave.
Compass Events-School Excursions/Events
The Compass Event Module is where you receive all the information about an excursion or an event. It will also be where you are required to give consent and make payment.
The Event Module has replaced the hard copy note that would normally be sent home. If you receive an event notification or email, this means your child/ren are required to participate in the event. Please do not disregard the notification or email. If you have any questions about an event, please contact the class teacher or the school office.
Parents are required to action the Excursion Event in Compass prior to the due date that is stated in the event, unfortunately if you miss the due date your child/ren may miss out on attending. Event notifications will come via email and Compass notification on your Compass App.
Student Messages…
If you need to contact the school to give your child/children a message regarding a change to arrangements for after school transport, please ensure you phone the school office prior to 1:45pm to ensure the message can be delivered in time. Unless it is an absolute emergency, we are unable to ensure messages can be delivered at such short notice and PLEASE NO EMAILS to notify your child/children of any changes, as we cannot guarantee that the message will be delivered in time to your child.
All after school care arrangements should be relayed to your child/children prior to arriving at school and in the case of infant's children, the teacher should also be notified of any change to arrangements, particularly in relation to bus travel, by a written note/email.
As you can appreciate the school is a very busy place at home time, so your assistance and consideration in this regard would be greatly appreciated.
Parent Sign In
All parents are reminded that if they are entering the school grounds, for what ever the reason, you MUST sign into the school via the Ipad in the front office or via the QR codes at our gates. There are no exceptions.
Student Travel to and from School
Students are supervised at school from 8:30am. If your child/ren are walking, riding or being dropped off, they should not arrive before 8:30am. When they do arrive at school they are to sit under the Shelter Shed until instructed by the teacher on duty.
When leaving school, students depart in one of four ways:
Bus - Children are to sit in bus lines and wait for teachers' instructions to board their bus. Bus pass forms are available online.
Bike - Students are to move quickly to their bikes or scooters and walk these to the gate at the front of the school. They must not ride these on school premises and they should take the shortest and safest route home.
Walking - These children should leave through the front school gate without delay. Any child needing to cross Swift Street should wait at the crossing and be directed by the Crossing Supervisor.
Pick up - Children being picked up should wait in the School Hall with the supervising teacher until collected and then leave with their parent or guardian. Students should be collected no later than 3:20pm.
Parents are reminded not to ask their child/ren to wait outside the school fence or in an unsupervised area. This is for the safety of the child/ren. All students MUST be collected from the School Hall or Martin Street Gate.
Road Safety Around the School
In order to keep our students safe, please adhere to the road safety rules around St. Francis Xavier when dropping off or collecting your child.
All roads surrounding and adjoining our school are signed and subject to School Zone Road Restrictions from 8am to 9:30am in the morning and 2:30pm to 4pm in the afternoon on all school days. Ballina Shire Council enforces these road rules and does issue penalties, particularly for double-parking.
There are two private residences, one on the corner of Swift St and Martin St, and one on the corner of Martin St and Crane St. Please ensure you are not parking in these driveways. These driveways need to be kept clear at all times for resident access.
School Photo Day
A friendly reminder we will be having our School Photo day on Thursday, 25th May. Orders may be placed online or paid with cash in the provided envelope. Sibling order forms are available from the office. Please ensure all order forms are returned to school by Wednesday, 24th May.
K2024 Information...
K2024 Interviews are well underway. If you are yet to complete an enrolment application, please visit our website or our school office for more imformation.
Community News...